Jeff Hannah is a regular contributor to national and regional publications on subjects ranging from organizational change, leadership
and management to coaching and communication. And he can frequently be found in corporate and college classrooms, preparing
the next generation of leaders.

Click on the links below to view recent articles and publications!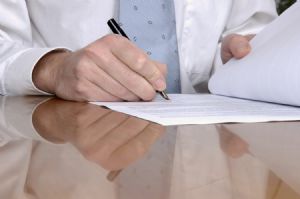 Implementing Change? Appeal to the Head and the Heart
Des Moines (IA) Leadership Network newsletter
5 Common Mistakes Leaders Make
Business Record (Des Moines, IA)
Making Connections: Tips for Effective Networking
Des Moines (IA) Leadership Network newsletter
5 Reasons You May Not Need a Coach
T+D
Self-Evaluation for Nonprofit Boards
Nonprofit World
Building the Foundation: A Framework and Process for Initiating Cultural Transformation of an Accountable Care Organization
Accountable Care News
Managing To Change: A Model of Cultural Transformation for The Accountable Care Organization
Group Practice Journal
Boards can learn from IASB fiasco
Business Record (Des Moines, IA)